Four Age Divisions:
Grades 3-4; Grades 5-6; Grades 7-8; Grades 9-12.
Three Categories
(any subject
):
Category #1
Poetry
(to 40 lines; any form, including rhymed verse, free verse, haiku, classical form, song lyric); #2
Fiction
(to 800 words; short story, chapter of a novel, drama); #3
Nonfictio
n (to 800 words; essay, research paper, factual narrative or drama based on real events and people).
Official Rules—categories #1-3:
Contest open to all youth, grades 3-12, residing in Kansas and to student members of the Kansas Authors Club (KAC) regardless of residence. There is no charge for entering the Youth Writing Contest.
All entries must be the youth's original work and unpublished.\
No manuscript may be entered in more than one category.
Only one author per submission (no co-authors allowed).
A contestant may submit up to two entries per category. The contestant will be required to submit the following:
- Contestant's name
- Home address, including zip code (Please do NOT use school address.)
- Parent's home and/or cell phone number, including area code
- Parent's e-mail address. No school e-mails, please.
- Grade level of the contestant as of April 1, 2023
- Title of the entry
- Optional – teacher or school contact (for notification, if requested)
6. Entries will be accepted April 1 to June 15, 2023, via the online submission tool,
Submittable
. The direct link is
kansasauthorsclub.submittable.com
or use the "submit" button at kansasauthorsclub.org
7. By entering contest, youth writers and their parents give KAC permission to use their names and submissions in print form.
GENERAL INSTRUCTIONS FOR ENTERING
Written Entries: Prepare your document as you normally would for print submission. One of the following file formats is preferred: doc, docx, rtf.

Use a standard font (such as Times New Roman), 12-point size.
Prose documents should be double spaced with standard margins.
Your name should NOT appear anywhere on the document.

Once your file is ready to submit, go to kansasauthorsclub.submittable.com
Scroll down to view all open contest categories. (They will not appear until the contest open date.) Within category of entry, select submit button.
Complete required information. (Name, address, etc.)
Select file and upload for submission.
PRIZES:
Medals and certificates for 1st, 2nd and 3rd in each age division and each category. Certificates for Honorable Mentions (awarded at discretion of the judges). Publication in book format of entries winning 1st, 2nd, 3rd places, and Honorable Mentions, with each winner receiving a copy of the book. (KAC retains the right to edit the published entries, but the entries themselves will remain the property of the individual authors).
Prizes will be awarded at the 2023 KAC Awards Ceremony in October, details to be found on the website: kansasauthorsclub.org. Awards will be mailed if the winner is not present. Those being recognized will be contacted in advance with details.
Note: In addition to the awards of first, second, third place and honorable mentions an overall "Writer of the Year" (aka the Bajaj Award) will be selected. This award is based on a points system that includes total number of entries submitted to the contest and the number of prizes awarded as a percentage of total entries per category. The contest manager will determine these winners, utilizing the three contest managers (adult prose, adult poetry, and youth) in the event of a tie or if consideration by a committee is deemed necessary.
​Contact for Contest Questions:
Kansas Authors Club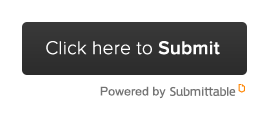 ---
Adopted by the State Board of Directors, August 2019
CHILD SAFETY POLICY

In all activities of the Kansas Authors Club, including but not limited to, activities of committees, Districts, and sponsored performances or seminars, it is our policy that adult members who are meeting with children under age 18 should only do so while in the company of another adult, or a parent or guardian of the child, and will avoid being behind closed doors or in such close physical contact with that minor as to be possibly shielded from observation by other adults, such as in a swimming pool or sauna or kitchen or elevator or bathroom.


---